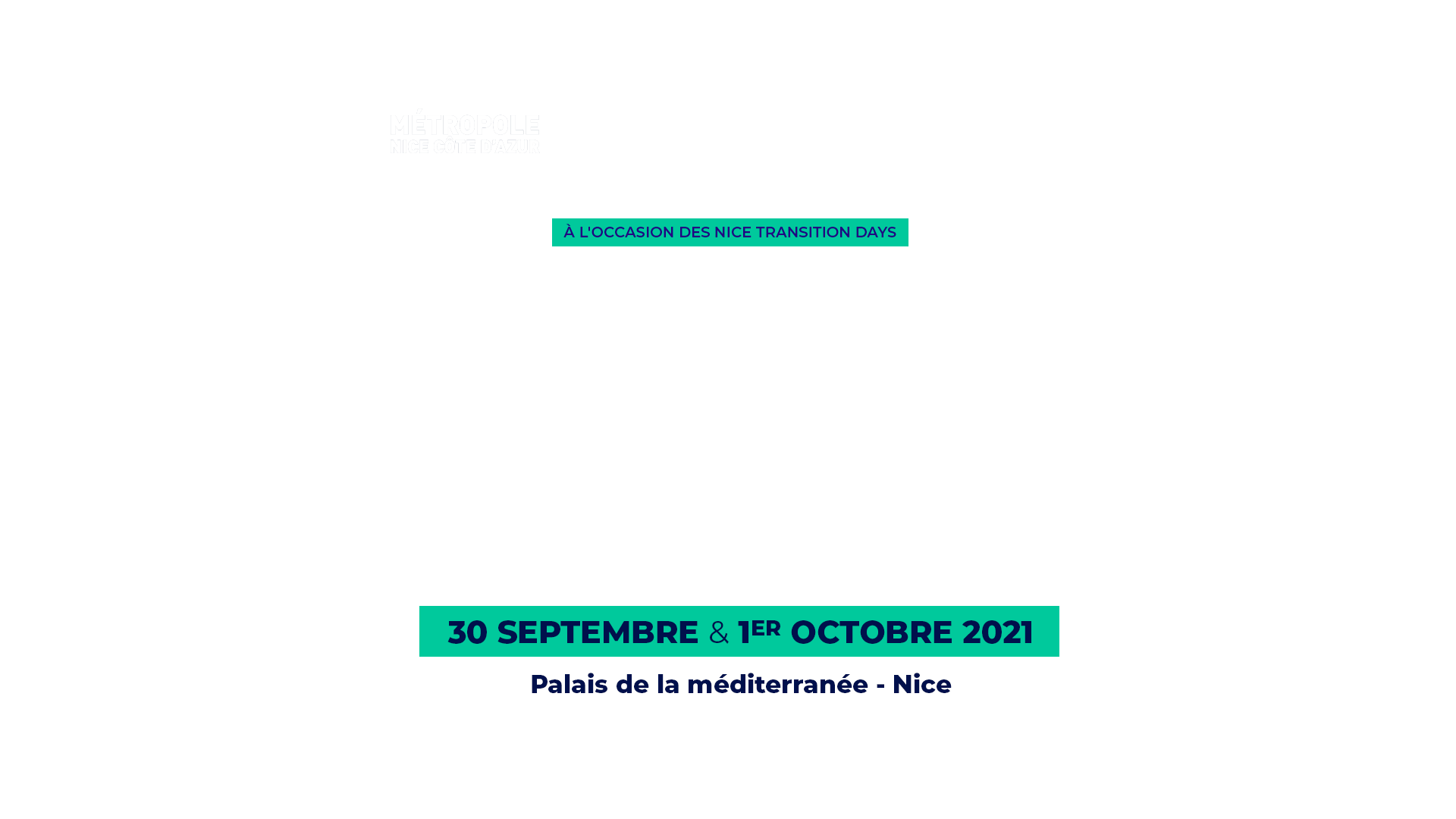 Humanity is entering a decisive decade in the face of climate challenge. The fight for the protection of the soil and biodiversity as well as for the decarbonization of lifestyles, production, consumption and travel models, constitutes a historical responsibility for our generation. In this context, it is necessary to collectively implement rapid and unprecedented transformations.
Public-private collaboration is essential to build new economic models compatible with the ecological transition, to support
 the development of territories and solutions for the protection of the environment.
Launched in 2018 by Aqua Asset Management and its CEO Lionel Le Maux, the TRANSITION FORUM is an exclusive annual gathering of global influencers and change makers in business, government and civil society, investors, startups, top researchers, and scientists who share our vision for a clean and sustainable future.
This 4th edition, Time to co-operate, will be dedicated to the development of
cooperation and new alliances for the ecological transition, in the current context of the European economic recovery plan and its Green Deal.
The 2 days of this international summit will be organized around 4 sequences – mobility, food, housing, production and consumption. An opportunity for participants to discover breakthrough innovations, to establish business partnerships, to exchange and to co-create collectively.
Discover the 4 main themes
Program and speakers
Global innovators, entrepreneurs, researchers, international public and private decision-makers and civil society figures will be brought together for two days to accelerate the implementation of ambitious ecological transition projects.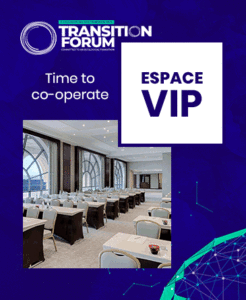 Meet your future partners in an exceptional setting!
For 2 days, take advantage of exclusive and programmed meetings with the actors of tomorrow's transition!
On 30 September and 1 October, the top decision-makers, suppliers and investors will be meeting in the exceptional setting of the VIP B2B area of the Palais de la Méditerranée, on the occasion of the Transition Forum.
A prestigious 400m2 networking area located opposite the conference room with a permanent coffee break and a buffet lunch exclusively reserved for VIP members*.
   1. You register for the event
After opening your member area, complete your profile and choose your VIP participation package.
   2. You make your meeting requests
When you open the catalogue, you select and request the people you wish to meet. A predictive algorithm will suggest the participants that meet your needs: a considerable time saving.
   3. You validate the received proposals
Each VIP member can request a meeting: you simply have to accept or decline their request.
   4. You receive your meeting schedule
A few days before the event, you receive your optimised meeting schedule, including the meetings validated by both parties, as well as the conferences you wish to attend.
   5. 30 September and 1 October 
You hold your scheduled meetings, attend the conferences, organise additional meetings in your available time, or meet all the VIP members informally at lunch.